Support & System Specialist
Software Implementation | Rotterdam | Full-time
KEY ABOUT YOUR TEAM
Benefits-Plaza is an online platform with a database for all employee insurances. At the same time, this same platform connects different systems with each other such as insurance portals, pension products and payroll and absent systems.

Double entry into different systems is a thing of the past. With one employee change, all relevant data are processed automatically, premiums and insured amounts are calculated and communicated directly with all parties, such as insurers and employees. Regardless of where the insured arrangements are accommodated. Benefits-Plaza can manage all schemes. Such as all types of pension schemes, collective incapacity, absent, self-insurance, accidents, medical expenses, General Survivors Act (ANW), travel insurance and non-insurable employment conditions.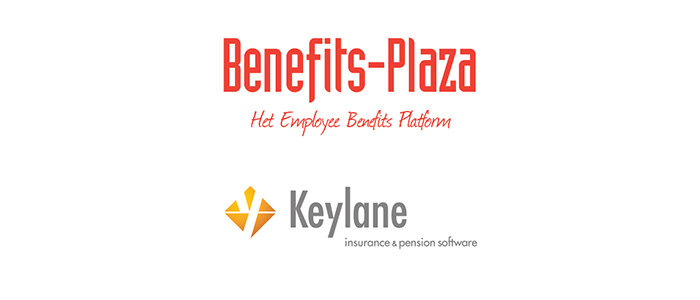 KEY ABOUT YOUR ROLE
Keylane knows many new employers and intermediaries who want to use our application. When they want to use our platform, everything has to be set up in our platform first. You take care of this "initial set-up" for the customer. The information that is required is provided by the insurers or the pension fund. If you have questions about this device, you will contact them. In addition, various pension and income calculations have to be performed to see if our outcomes match those of the supplier. Some basic knowledge of these calculations is required.

A large part of the day consists of carrying out the change management activities and adjusting various arrangements on the platform. For example, if there are new laws and regulations. Customer contact also forms a large part of the daily activities and Dutch is the language used towards our customers. It is very important that the customer is central and you can empathize with what the customer wants from us.

Together with a small, enthusiastic and ambitious team of 8 colleagues you will work in our beautiful office located between the Erasmus Bridge, Euromast and Veerhaven.
Furthermore we think it is important that you:

Have a Bachelor (HBO) thinking and working level;
You are fluent in Dutch;
Are a MS Office professional;
Have experience with customer service preferably also call center;
Have Insurance and pension knowledge demonstrable through work experience and certificates / degree;
Have numerical insight;
Are commercial and customer-oriented;
Preferably in possession of several WFT certificates, such as Basic, Income and Pension;
THIS JOB OFFERS YOU
A challenging, independent role and a great opportunity to use your capabilities to influence and help shaping this role. You will be a part of a growing, professional and private equity backed organization. Become part of a company where technique, people, and customer focus meet.
KEY BENEFITS
We ask a lot from you. And we offer you a lot. We offer a job in a dynamic, tech savvy organization that wants to grow in Europe. You are going to be a part of a great, highly energetic team that is in the middle of a big transition. You will get the chance to develop as a professional. Moreover, you can make an impact and contribute to the further professionalization of our company. We offer a competitive package and secondary employment benefits.
ENGAGE & CONNECT
When you have any general questions about Keylane or want to have a quick chat before applying, just reach out to Ingmar Schakelaar, via:+31(0)6 12011287 or mail to: ingmar.schakelaar@keylane.com